Neurophysiology and Adaptive Neuromodulation
Research Group Leader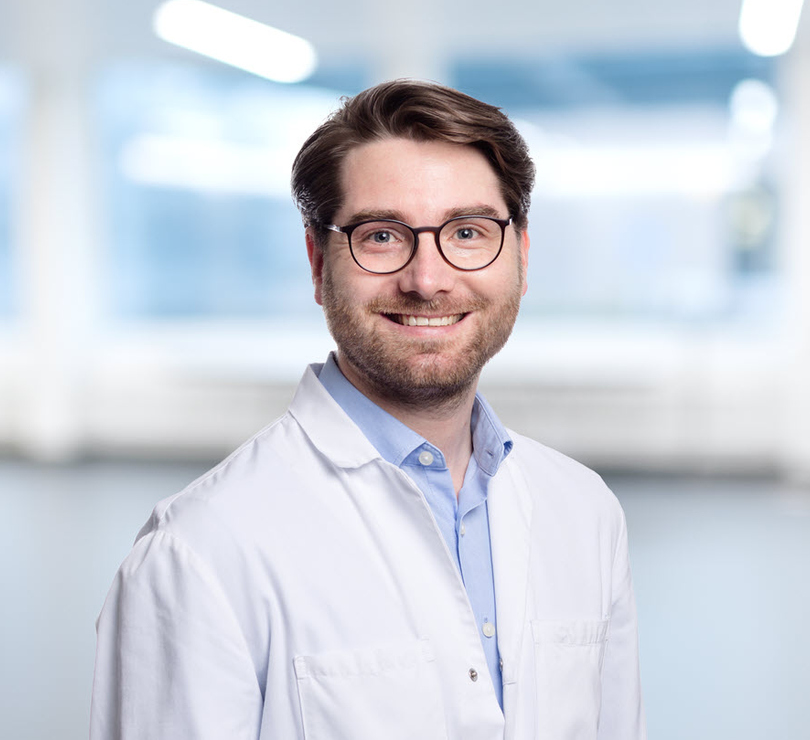 Name / Titel

Funktion

Oberarzt, Zentrum für Parkinson und Bewegungsstörungen, Universitätsklinik für Neurologie

Mail
Research Group Leader: Dr. med. Gerd Tinkhauser
This group follows a multidisciplinary approach combining clinical neurology and neuro-engineering to advance the understanding of brain oscillations in the context of movement disorders, and to develop novel deep brain stimulation (DBS) strategies. Over the last years, evidence linking brain signals to motor and non-motor symptoms in patients with movement disorders, particularly in Parkinson's disease, is constantly increasing. This led to the first experimental trials demonstrating promising results for the use of closed-loop Deep Brain Stimulation (delivery of stimulation guided by symptom-biomarkers) and leveraged new concepts on how to optimize the management of DBS patients.
The goals of this group are to characterize and refine individual neurophysiological biomarkers for motor and non-motor symptoms and to understand their pathophysiological context on a network level. Moreover, we are interested in identifying and solving neurophysiological and engineering challenges associated with the translation and clinical practical application of bidirectional adaptive DBS. Finally, we aim to develop and pilot new closed-loop DBS algorithms and other neurophysiology-inspired neuromodulation strategies.
Our research is currently supported by the Swiss National Research Foundation (SNF Ambizione Grant), the Swiss Parkinson Association and the Baasch-Medicus Foundation.